Fruit & Vegetable Boxes
Delivered direct to your door
Creating a healthy workplace
The Cambridge Fruit Company is a family run business that's been delivering boxes of fresh fruit, and vegetables, to businesses in and around Cambridge since 2005.
Supplying the surrounding science and business parks, we've gained an acclaimed reputation for service and quality from our customers.
Our fruity warehouse is located near the Cambridge Science Park, and you've probably seen our Fruit Machine out delivering as the sun comes up.
Only the best for your staff
We all know fresh fruit is good for you, and we supply the highest quality, freshest, seasonal fruit to your workplace, so your staff can benefit from all that fruity goodness, keeping them fit and healthy.
So why not make your business a healthy place to work?
All things fresh
We've hundreds of happy customers who love munching our fresh produce every day, some customers even have fresh salad and vegetables delivered alongside their fruit, so they can prepare salads and soups in the comfort of their workplace kitchens.
Studies have found that staff who eat fruit throughout the day at work are happier and more effective. So forget those cakes and biscuits, and help your business grow by having a daily order of our fruity boxes of sunshine delivered to your door.
There are other national fruit delivery companies out there but they can't give you the local touch and personal service that we do – see what our customers have to say!
Neil & Nisha
Spotify
Neil and his team provide a great service for our office supplying fruit on a bi weekly basis, dependable and always great quality.  Nothing is ever too much trouble changing the order regularly to ensure special needs are met.  Would highly recommend.  Thank you all so much.
Spotify
CMR Surgical Ltd
Neil first turned up at our offices with a big smile and a promise to deliver fresh,. good quality fruit on a daily basis – he hasn't failed us once.  With a great varied selection, good prices and not a plastic package in sight – we are delighted with the service.  It's a shame we didn't find him sooner!
CMR Surgical Ltd
Bluestone Capital Management
We have been using Cambridge Fruit Company for several years and they are committed to providing the best customer service possible. It is a pleasure to have such a friendly and responsive supplier. I would highly recommend them to anyone looking for a great local fruit and milk delivery service.
Telensa
"Wonderfully warm and friendly staff.  The fruit we've had delivered for the past 2+ years is always hotly anticipated and goes lightning fast.  The Cambridge Fruit Company are always obliging when we have special requests like our Tropical Fruit Day once a month"
Telensa
Undo Ltd
Neil and his team have been delivering fruit to us here at Undo for over 5 years. As our company has grown our requirements have changed and Cambridge Fruit Company have always responded with fantastic efficiency! Neil has been great at recommending variations in the selections of fruit, especially over the changing seasons and we have enjoyed the delicious watermelon and pineapple over the summer months. 
Thankyou for your wonderful, friendly service! I would highly recommend!
Undo Ltd
Darktrace
The Cambridge Fruit Company have been delivering several large boxes of perfectly selected fruit for over 5 years, as a growing company we like to start each morning with lots of fresh and seasonal fruit to kick start our day, Neil and team are very reliable and I can't recommend them enough, if I ever need to change anything or add more as we have gone from 100 employee's to 250 in the space of 5 years and you always deliver the freshest fruit, I am a big fan of supporting local produce, so I would encourage local companies to use the Cambridge fruit company, I highly recommend these guys as they can accommodate all needs from a small box to several large boxes every morning. Here's to another 5 years
Darktrace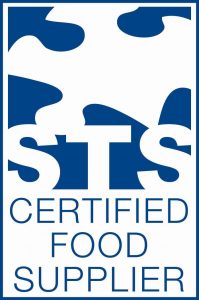 Go on give us a call 01223 425308 we're waiting...